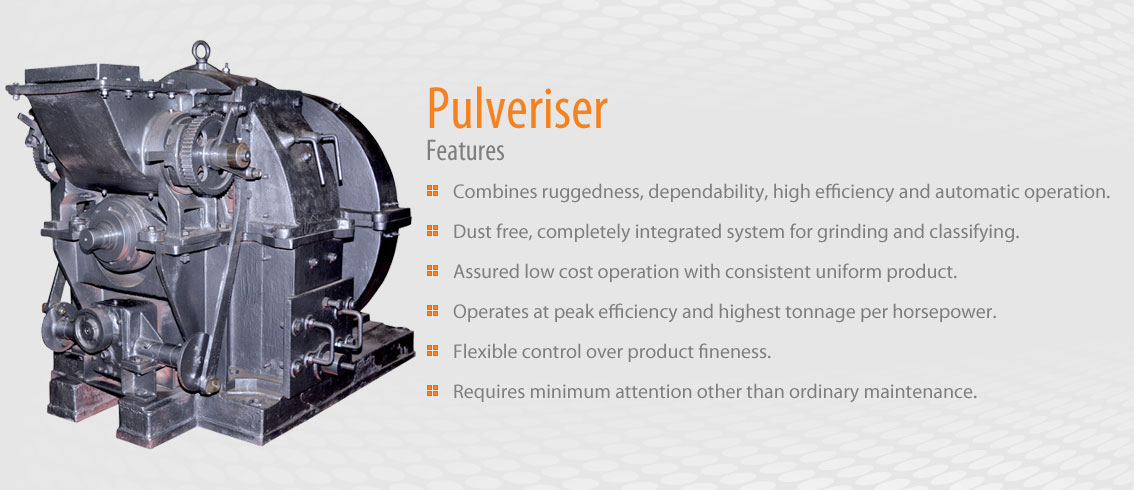 Download Catalog
Features
Combines ruggedness, dependability, high efficiency and automatic operation.
Dust free, completely integrated system for grinding and classifying.
Assured low cost operation with consistent uniform product.
Operates at peak efficiency and highest tonnage per horsepower.
Flexible control over product fineness.
Requires minimum attention other than ordinary maintenance.
Versatile in Application
The Tyco Pulverisers meet most capacity requirements and lend themselves to a wide degree of adjustment with fineness of the finished products ranging from about 60 mesh to bulk passing through 300 mesh depending to a considerable extent on the particular material being handled.